Tap Global App: Buy Sell & Use Bitcoin Easily
Bitcoin and any other cryptocurrency require widespread commercial adoption to succeed. Trading has so far outpaced adoption for commercial purposes. But thanks to apps like Tap Global, commercial adoption is now easier at every level.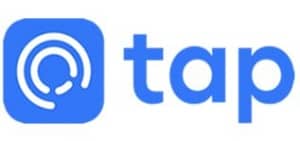 In fact, Tap is rolling every Bitcoin-related use you can think of into a single service. Tap allows you to integrate Bitcoin and other cryptocurrencies into your daily life. Trading and storing these assets has never been easier.
Tap Global App: The Advantages
Before Tap, separate companies provided crypto trading and payment platform. With the exception of Coinbase and a few other influential companies in the space, no one offered a reliable system that could integrate a cryptocurrency-based debit card and a trading account.
Even then, these were always marketed as separate products, or at best as an up-sale item.Tap Global came out with both services at the same time.
The debit card and your trading account are connected, and you can manage both from an app on your Android device or iPhone. But that is just the tip of the iceberg.
With Tap Global you will also be able to have the advantages of banking services that include:
Sending and receiving payments denominated in multiple cryptocurrencies
The ability to process payments and receive fiat. Tap covers a range of fiat currencies
Manage transactions – block them if needed
With your pre-paid MasterCard – the debit card that Tap offers – you will be able to make fiat payments wherever MasterCard is accepted and withdraw cash from ATMs.
Different Types of Accounts for Different Lifestyles
Depending on how much you use your account and what you use it for, there are different account tiers you can get on Tap Global. All the accounts offer the same basic services.
They have different fee levels that allow you to operate more freely depending on the volume and the frequency with which you use your card. Here are the different account tiers and the advantages they offer:
The Tap Free tier
Comes with a pre-paid MasterCard
It gives you 1,000 GBP of free foreign exchange per month
Fees per month – 0.5% after the 1,000 GBP limit
Up to 500 GBP of ATM withdrawals for free per month
2% fee after reaching that 500 GBP limit
between 0.5% and 1.5% on crypto exchange fees, which go down by 25% if you use Tap to pay
A Tap Black Account
Basically the same as the free account with a 3,000 GBP of foreign exchange before fees per month
1,000 GBP of free ATM withdrawals per month
A 25% discount on crypto exchange fees that goes up to 50% if you pay with Tap
Tap Titanium
Apart from your pre-paid MasterCard, this account gives you free, unlimited foreign exchange fees
Unlimited and free ATM withdrawals
Cost price on fees from the crypto exchange
Tap 2.0: Buy Bitcoin with your Debit Card Using the App
Tap 2.0 now allows you to fund your account with a debit card as well. This upgrade makes Tap an incredible 2-way service that allows you to use crypto for everything.
Buy Bitcoin with your debit card with an instant transfer of fiat into your Tap account. The hub allows you to load the funds instantly.
Tap 2.0 also offers improved UX. The development team got rid of all the bugs and now the whole platform is even quicker.
Additional Advantages for Tap Global App Users
Additionally, Tap is a safe service to keep your coins with. It has a safe offline vault for crypto assets.
The company is also regulated in Gibraltar. It has an insurance policy that covers up to 100 million USD worth of assets in your account.
Download the Tap App and Start Using the Most Comprehensive Crypto Banking Services Ever!
Thanks to Tap's instant signup and quick verification process, you will be able to download the app and start using the most comprehensive crypto banking services ever.
This app will also allow people who are not in Bitcoin or in crypto to integrate into the space, seamlessly and start running their banking operations independently, from wherever they are around the world.
So, just go ahead, download the app, try it out and become your own bank, whether you are a long time hodler or just new to the space!