Mirror Trading International Bitcoin Scam Review
Another day another scam. This time we would like to turn your focus to Mirror Trading International. The company offers to do some AI-powered Bitcoin trading for you to allow "your Bitcoin to grow daily."
Mirror Trading International Background
Bitcoin doesn't grow on trees. AI can't make it grow either. Those claims are clear indicators of the Mirror Trading International scam.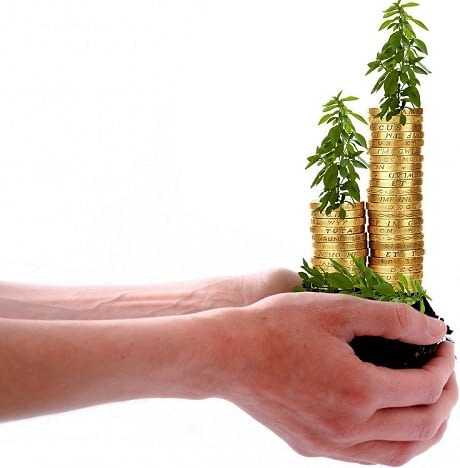 If you go beyond that simple misrepresentations of how Bitcoin works, you will find suspicious activity from the start:
Mirror Trading International – or MTI – was established in 2019
MTI claims that its proprietary AI allows them to "grow your Bitcoin" by using it as a base against other currencies on trades
Right off the bat their YouTube videos claimed a daily average profit of approximately 0.58% over 100 days
This means MTI was either trading before it was incorporated, trading with its own money or faking the numbers
Why wouldn't MTI just keep on making money by itself? Why does it want you to invest? It was clearly working before they took investors; there is no reason to share profits.

Mirror International Trading Offices
If you take a look at the information about MTI offices, the picture starts getting murkier:
MTI has a satellite office in Randburg, in the city of Johannesburg's metropolitan area
Its corporate office is in Stellenbosch
The satellite office is not claimed on Google maps and the corporate office is not even labelled as an MTI office
Why would MTI, an AI-based company, need 2 offices? They should be running everything on servers, and from Google street view, we doubt either location is conditioned to run servers for the 170,000 members they claim to have.
You could say they rent their servers from providers like Amazon.
Then why 2 offices?
Is Johannesburg so devoid of talent that they need lawyers, accountants, and administrative staff in Stellenbosch?
Does MTI run a customer-facing business that would benefit from being present in 2 locations?
Exploring MTI's Claims
From a logistical perspective, nothing about MTI makes sense. But if you want to keep on going, check the promotional video out. Just about a minute or so into the clip on YouTube, you must ask yourself:
What does MTI mean when they say your Bitcoin will "grow"? We all know how Bitcoin mining regulates new supply
If MTI wants to share its trading algorithms or its AI so that you can make money, why not make it open source?
How does MTI profit from keeping its code private? They don't charge any fees!
Where does MTI get its money to keep 2 offices open?
Which platforms do they trade on or which exchanges does MTI use? Good luck finding that!
MTI claims to trade with Bitcoin as its base currency. Which pairs are they trading on?
Does the Mirror Trading International scam rely on its own trading platform and liquidity?
You should keep this last question in mind when we go into our Mirror Trading International review.

More Information Showing MTI is a Scam
At this point you should be asking yourself, how deep do you want to go into the rabbit hole? We have a lot more information that proves MTI is a scam.
Here is a look at MTI's website if you didn't get enough of the red pill yet:
The MTI scam is regulated by the Consumer Protection Act in South Africa
Financial institutions that invest on your behalf – be it via algorithms and AI or other methods – should be regulated by a financial watchdog
We haven't seen the first regulated financial institution that invests on your behalf, that gives out any kind of bonuses
Multi-Level Marketing – MLM – schemes are often illegal in the financial services sector
Think about the Mirror Trading International scam scheme this way: they don't charge administrative, transaction or withdrawal fees, but they hand out bonuses?
If MTI doesn't charge any fees but it provides a service, does it mean it is a charity? Is it registered as such?
You shouldn't buy into the whole idea that MTI provides "a" service
This company is providing a financial service; it is ridiculous to separate them from their "AI"
Until AI is intelligent enough to suit for rights as a person, the people who programmed it and put it at your service are liable for what it does
Mirror Trading International Review
The clip above is egregious, but there is still an ounce of truth behind it. Any Mirror Trading International review must consider the fact that a South African-based businesses must comply with the law in South Africa.
Regardless of where you are in the world, you should let that sink in. Obviously, the Bitcoin space is not regulated. Nevertheless, exchanges must comply with the law of the country they are based in. If local laws and regulations are weak, then you might not want to trade with said company.
That is why:
There is a legal opinion there that could well be valid in South Africa
In any case, lawyers issued that legal opinion; it hasn't been tested in a court of law yet
Remember that in many cases the law lags behind innovative business models – and in this case apparently it lags behind the Mirror International Trading scam
Also keep in mind that MTI trades on your behalf, or else why would you need the AI for?
MTI claims that their base currency is Bitcoin. They treat it as a currency to trade for other currencies or assets.
So why would MTI defend the notion that it is an "asset", but it is not currency in the eyes of the law? Mental yoga will never bend logic!

Profits: MTI Review Part 2
To continue with our Mirror Trading International review, we are going to leave those legal and logical arguments behind to focus on the profits. MTI does not promise you any profits. Nevertheless, you should be aware of the following:
The Mirror Trading International scam relies on painting a rosy picture without balancing it out with information on the risks you are taking
MTI does not mention the word risk anywhere on their website until you get to the terms and conditions when you want to sign up
There, you will find the word "risk" 6 times
None of the references to this word disclose any information you might find useful in assessing the risk you are taking
A quick MTI review will allow you to see that the company is only worried about covering itself from the risk of a lawsuit
MTI – just like Facebook, Twitter, and any other online services company – knows that you will not read those T&C's
Which Mirror Trading International review would be complete without a look at the trading platform? Except that they will not allow you to see or test it unless you sign up.
We will not sign up. At this point we are pretty convinced that MTI is a scam.
Mirror Trading International Withdrawals
However, you might not be convinced that MTI is a scam yet. That is fair.
The following information should put any doubts to rest:
We have spoken with people in South Africa about the Mirror Trading International scam
No, we WILL NOT disclose the identity of these users
The people we spoke to reported that they were not allowed to withdraw their funds when they wanted to
There are similar comments on Google regarding Mirror Trading International withdrawals
MTI Reviews on Google
Apart from the issue with the withdrawals, there are numerous users commenting on Google about this business.
Those comments seem to support the information we got from our sources and our own Mirror Trading International review:
Mirror International Trading reviews on Google are mainly either 5-star reviews or 1-star reviews. Have you ever seen such a polarizing company?
Positive MTI reviews often highlight the "growth" of funds. These users could be biased
5-star Mirror Trading International reviews on Google are more likely to lack a comment than the negative reviews
Keep in mind that positive reviews could also be paid; could come from legitimate users that take "growth" as the number they see on the screen but have not tried to withdraw their funds yet; could belong to people involved in promoting the MLM scheme for their own benefit
It is difficult to see how you could say that negative reviews have been paid for or stem from some conspiracy against MTI
MTI has no known competitors
Is Mirror Trading International Legit?
If you are still asking whether or not Mirror Trading International is legit, you are asking a loaded question. We went through the legal status of the company and the regulatory aspects of its operations. According to those MTI is legit, for now.
So, we encourage you to abandon that line of questioning and focus on the functional side of MTI. Ask yourself:
Do I believe in a company that does not disclose how they make money for me?
Can I trust that Mirror Trading International will allow me to withdraw my funds whenever I want?
Why is MTI so generous with proprietary code that according to their claims, can make millions for its founders?
Knowing how Bitcoin works, should I trust MTI with my private keys?
Are there any comparable services elsewhere that I can use, that allow me to see the information that Mirror Trading International hides?
Like always, we would encourage you to do your own research – DYOR. We know that MTI is a scam, so it is harder for us to still encourage you to go to other sources to complement our information.
After all, if it swims like a scam, flies like a scam and quacks like a scam, it generally always is one.