Gods Unchained Review: More Than Cards
Blockchain gaming is still in its infancy. But with new games coming online at a higher frequency, the level of sophistication and excitement is growing.
The stakes are higher as well, and the prize money is pumping thrills throughout the space.
No game embodies these wonderful developments more than Gods Unchained. This game is promising for blockchain enthusiasts and gamers alike. Here is what Gods Unchained is all about and how you can win big on it.
What is Gods Unchained?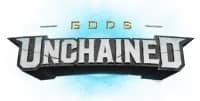 Gods Unchained is an intricate blockchain-powered strategy game. Its level of sophistication is unprecedented in the cryptocurrency space.
It relies on Ethereum and smart contracts, with both ERC20 and ERC721 tokens playing a pivotal role. Here is what Gods Unchained is all about:
Build your mystical creature army with cards that you buy or draw
Make your leader stronger with artifacts
Draw special cards that are unlocked at random
Find an opponent and fight strategically, keeping your mana in mind as well as the strength of each card you deploy
Each turn you get one more mana point until you reach five, at which point it will take you more turns to get a single mana point
Beat all your opponents and advance within the tournament on your way to a prize pool that is expected to reach the $1.6 million USD mark
The game offers clean, well-detailed graphics, as well as great sound effects to go with them.
You will be able to figure out how to play within minutes thanks to a YouTube tutorial. Then, you will be free to start developing winning strategies on your journey to win all the prize money you can.
Gods Unchained: The Blockchain Component
Up until now, you would be forgiven for thinking that this is just another game that might become big in the eSports circuit, or some form of betting uwing cryptocurrency. A deeper look at the backend of Gods Unchained however, will quickly show how blockchain allows this game to elevate above non-blockchain-powered competitors:
The cards you acquire for your deck are ERC721 tokens
ERC721 are non-fungible tokens – NFTs – which means that they are unique. No two ERC721 tokens are the same
This means that the value of each card can easily extend beyond the game
Cards are also immutable; they cannot be destroyed – just make sure you secure your private keys well!
ERC20 tokens are used as tickets for you to get an entry to the tournament in which jackpots will be astounding
10% of the money collected from card purchases will feed the tournament jackpot
Build your Deck and Compete!
Gods Unchained has the potential of developing a nice following as well, which might make your deck as valuable as some of the most coveted Crypto Kitties out there!
So, if you are a blockchain and/or gaming enthusiast, it is time to try Gods Unchained out. Be part of the beta testing and start building your deck as soon as you can so you can compete in the tournament and win big.
On guard, Mortals! Weekend Ranked is back in session.

If you're new to the event, here's a handy guide: https://t.co/HjhZ434DuC pic.twitter.com/eeDsJ6D71c

— Gods Unchained (@GodsUnchained) December 20, 2019