Bitcoin Cashback Rewards & Loyalty Programs
One of the easiest ways to accumulate BTC is with a Bitcoin cashback rewards program. But how do they work and what do you have to do to get your coins?
Simple, Just Buy Whatever You Want & Get Your Rewards!
Much like a cashback rewards credit card, Bitcoin cashback programs allow you to either shop with your card and get a percentage of your purchase back in BTC, or get a percentage back from a purchase you make through an app.
Basically, these programs are split into two: Bitcoin cashback apps and Bitcoin Cashback cards. Here is a list of our favorite ones:
Lolli – A Bitcoin cashback app that works as an extension on your browser. If you shop at participating stores, you get a percentage of your purchase back as BTC to your Lolli account.
Fold – This one is especially interesting because it is an app that allows you to buy gift cards to use at your favorite stores, and then it rewards you with some BTC back. Fold also has its own Bitcoin cashback card that you can also apply for and use at any store.
Credit cards – fiat cashback reports may soon become obsolete. Well-established crypto businesses like Gemini have now launched their own credit cards and their rewards programs involve giving you some BTC back every time you use the card.
Coinmiles – Remember those cards that used to reward you with air miles? Well, Coinmiles is nothing like them. It is a good alternative (or complement) to Lolli, and it works like Lolli: Shop online and get Bitcoin cashback rewards through their app.
Venmo – One step removed from all of the above, Venmo allows users to choose whether they want to use their rewards points from their Venmo credit cards to buy Bitcoin.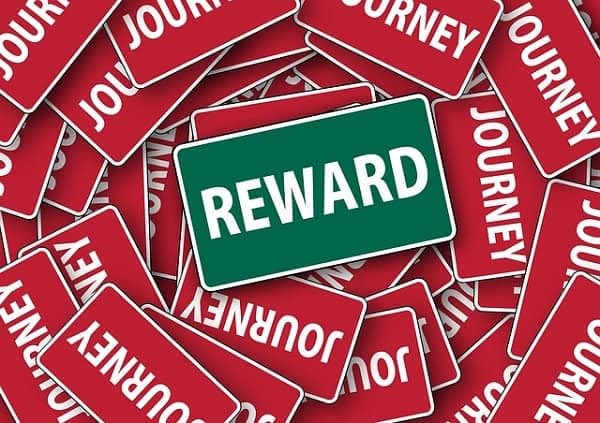 Bitcoin Cashback Cards
As you can see, most BTC rewards programs are Bitcoin cashback cards. These are easily understood, because we are already used to having some kind of rewards program with them. Now with Bitcoin cashback cards you can hedge your rewards and at least keep some of them in fiat.
These cards may be an excellent way to onboard people who are on the fence and get them to use their BTC, eventually. In fact, Bitcoin Cashback loyalty programs like these, can help anyone accumulate BTC without even having to buy it.
Bitcoin Cashback Apps
Much like Rakuten, some of these apps just want you to buy whatever it is that you like while using their extension. When you do so they reward you with some BTC.
Other Bitcoin cashback apps allow you get gift cards for your favorite stores, so you can buy what you need and then they give you a BTC cashback reward.
Which Bitcoin Cashback Plan is the Best?
You can always use more than one Bitcoin cashback plan at once. Just think about it: You activate your Lolli extension and then you buy with your Venmo card, for example. You will get cashback rewards from Lolli, and then you can choose to convert your cashback from Venmo into Bitcoin.
There are no terms and conditions that could prevent you from doing this.
Withdraw your Coins Periodically
Regardless of which card or app you use, or if you use a combination of Bitcoin cashback apps and cards, one thing should always be in your mind: Not your keys not your coins! You must posses your private keys.
Apps like Lolli will give you an account from which you can withdraw to a previously checked hardware wallet. It is extremely important that you do this so you can control your funds and do not suffer from the vulnerabilities of centralized systems.
To get your coins into your wallet, you just have to get an address and put it into your Bitcoin cashback app profile. With that you will be able to withdraw and take control over your private keys, avoiding the risk of hackers who could attack any of the apps or cards in question.
Time to Enjoy your New Shopping Experience!
Now that you know how Bitcoin apps work, how to withdraw your BTC periodically, and how to use Bitcoin cashback apps and cards in tandem, it is time to shop and enjoy all the advantages of buying what you need while you start saving some real money on those cashback plans.
And just if you are interested, maybe you can find some cool Bitcoin merchandise and get BTC cashback when you buy it as well!