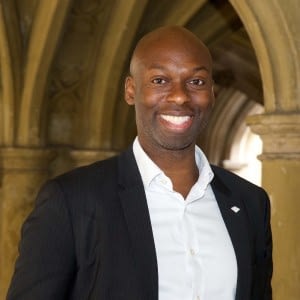 Bio
Obi Nwosu is CEO and cofounder Coinfloor, the UK's first Bitcoin exchange. He has over 20 years of experience building online marketplaces including QXL and WeeWorld, a service where tens of millions of users bought virtual items using a virtual currency.
Bitcoin has the power to change the world

Obi Nwosu
What was your work experience before cryptocurrency?
Entrepreneur and CTO in tech.
How did you get involved in Bitcoin?
Investing back in 2011 then setting up the UKs first exchange.

Describe Bitcoin in a sentence
Bitcoin has the power to change the world.
What do you love most about Bitcoin?
Bitcoin is the world's first digital and anti-fragile money, which makes it secure, stable and accessible to all.
What dangers do you see facing Bitcoin?
Lack of mainstream education.
What is your prediction for Bitcoin over the next years?
It is going up.
What are you working on currently?
Becoming a Bitcoin only exchange and launching Bitcoin focused products.