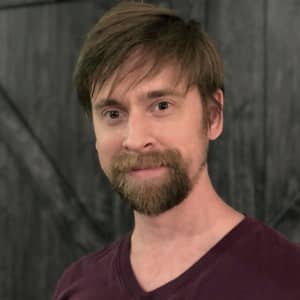 Bio
Matt Senter is the co-founder and CTO of Lolli, the world's first and best bitcoin rewards program. Previously co-founded and exited Cosmic Cart, the world's first and best ecommerce gateway. Lots of firsts and bests, but Matt is that good 🙂
Bitcoin is the hardest money ever conceived in this universe, providing true value and a better alternative to government-backed easy money. Matt Senter
What was your work experience before cryptocurrency?
Ecommerce, payments, privacy, security, independent consulting for big Agriculture. Lots of different things. Always building. Always coming up with new ideas for myself as well.
How did you get involved in Bitcoin?
A contractor at my previous company, Cosmic Cart, brought it to my attention back in 2013, but I didn't get around to playing with it until early 2017. (So much mooning I missed!) My co-founder, Alex Adelman, and I figured what bitcoin really needed was mass adoption, and the best way to do that was to give it to people who shop, which is everyone.
Describe Bitcoin in a sentence
Bitcoin is the hardest money ever conceived in this universe, providing true value and a better alternative to government-backed easy money.
What do you love most about Bitcoin?
It disrupts the status quo.
What dangers do you see facing Bitcoin?
Government attempts at controlling it or discouraging it by attacking its proponents.
What is your prediction for Bitcoin over the next years?
We will go through a long period of adoption by earning, not by purchasing or spending, bitcoin. Along the way, more and more governments and businesses will start sanctioning its use as a preferred reserve currency and method of payment. We will see a generational shift from old, worthless paper currency to hard digital money.
What are you working on currently?
Lolli.com! The world's first and best bitcoin rewards program with about 1,000 major brands on board. 🙂