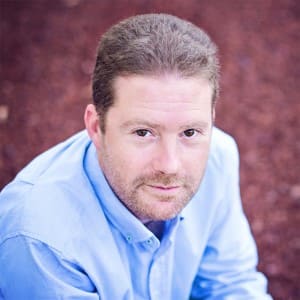 Bio
Marc is a long time internet marketing professional and was a successful affiliate in various sectors. He is a regular keynote speaker around the world and one of the leading opinions in Bitcoin for good. Marc is also the creator of CoinJanitor.
The world has very little understanding of what Bitcoin is or will be.Marc Kenigsberg
What was your work experience before cryptocurrency?
I first worked in marketing for online gaming companies and was an affiliate manager for many years. I was responsible for marketing for some of the world's largest gaming brands and then moved into big data and behavioural analytics. I then became an affiliate and operated my own websites and portals in different industries.
How did you get involved in Bitcoin?
I read about Bitcoin in 2013 and I wanted to understand more about how it worked, so I starting researching and trying to learn about the technology. There wasn't a lot of information available and the more I learnt the further down the rabbit hole I went and the more convinced I was that Bitcoin was the future.
I started a blog about Bitcoin and everything that I was learning and it became one of the largest Bitcoin websites at the time. I was then invited to speak at a conference about Bitcoin and had the opportunity to meet some of the early Bitcoin adopters and people driving Bitcoin forward. I continued attending and speaking at events around the world and have been privileged to have built relationships with some of the greatest minds in Bitcoin today.
Describe Bitcoin in a sentence
The world has very little understanding of what Bitcoin is or will be.
What do you love most about Bitcoin?
I love Bitcoin's transformative potential for good. In a world wracked with disparity and inequity, Bitcoin is a technology that has the potential to level the playing field for many people around the world. As cliched as it sounds I firmly believe that Bitcoin will make the word a better place.
I also love the community. It is by far the most open, generous and truth-focused community I have encountered. The people in this space genuinely care about people and are incredibly giving of their time and knowledge.
What dangers do you see facing Bitcoin?
I think the only real danger facing Bitcoin is us, and even then it's not existential. We have a responsibility to take this technology forward for the good of everyone and ad-hominem attacks and in-fighting erode the adoption of Bitcoin.
What is your prediction for Bitcoin over the next years?
The focus is back on technology and development which is good and will lead to great things for Bitcoin in the medium term. Now that L2 has been established as feasible, I foresee a lot more development in this area. I would say to expect a focus on sidechain development using Bitcoin L1 as a settlement ledger, focus on privacy and enhancements to the core code efficiency but mostly increases in adoption as UX is enhanced and made more accessible for the average person.
What are you working on currently?
For the last 2 years I have been focusing on the CoinJanitor project, trying to reduce the number of unsuccessful coins in the market. We are at a tipping point in terms of market maturity and as we shift from nascent to established there needs to be an effective method of salvaging lost value and recycling cryptocurrency assets. CoinJanitor will be that mechanism, but not all of the market realises the need yet,