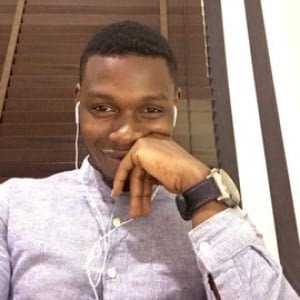 Bio
Bernard is a Software Engineer. and CEO/CTO of Bitnob, a platform that allows users to convert Bitnob issued vouchers into Bitcoins.
Bitcoin is that thing that allows you to truly own and use your money without needing permission from anybody

Bernard Parah
What was your work experience before cryptocurrency?
I was a CS student when I first discovered and bought my first BTC in 2013.
How did you get involved in Bitcoin?
I came across an article on Silk road and Dredd Pirate Roberts where they spoke about BTC, Tor and many things in between, I then got very curious and started reading around to get more information and to be honest, I was much more curios of the dark web because I was leaning towards computer security.

Going deeper, I discovered that this Bitcoin is some sort of currency which no one has control of, that was the selling point for me. TOR and BTC just seemed liked the perfect match for me.
As a huge fan of Hacktivists, anything that gave people freedom from the Government was important to me, the movie I was watching at that time, Nikita also showed me how much power a few people wield and the damage they can cause.
I wasn't drawn to payments or the prospects of getting wealthy, the mere fact that I could own my money was the first selling point to me. I spoke to a couple of friends about it and it turned out that a few of my classmates were already trading BTC locally, I asked for help, got my wallet setup and got my first BTC, and I have been here ever since then.
Describe Bitcoin in a sentence
Bitcoin is that thing that allows you to truly own and use your money without needing permission from anybody-giving you full and true ownership of your wealth
What do you love most about Bitcoin?
I love the fact that it doesn't care what anyone thinks, love it or hate it, it has a goal and it is heading for that without needing permission from anyone. I also love the fact that with Bitcoin, the value of my money will not be eroded or seized at will.
What dangers do you see facing Bitcoin?
Some say Quantum, for me I see nothing, bitcoin always becomes stronger in adversarial conditions, Bitcoin is anti-fragile.
What is your prediction for Bitcoin over the next years?
I am not one to make price predictions, what I know is we will have a lot more people talking about money, asking harder questions and holding Governments accountable.
Then also, we have a new generation that is practically growing up on the internet, this generation are more likely to use Bitcoin as the native internet currency. Over the next years we will see Bitcoin become more of a household name
What are you working on currently?
I am currently working on Bitnob.com where we are helping lower the barrier for onboarding new users to Bitcoins by helping them buy BTC in small quantities over time.
With Bitnob, if you have ever bought recharge cards to top up airtime on your phone, then you can easily buy BTC.