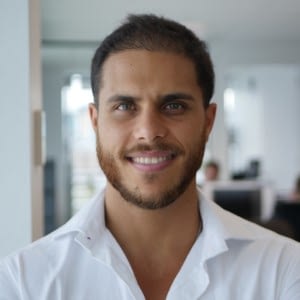 Bio
Founder & CEO @ Amber – Australia's #1 Bitcoin investment App. Uni dropout, Bitcoin advocate, financial markets & tech entrepreneur. Top 10 Bitcoin writer for HackerNoon and lifelong student of physics, math, monetary history, anthropology, society and systems thinking.
We've already won the game.

Aleks Svetski
What was your work experience before cryptocurrency?
Fintech, Tech, Renewable Energy, Derivates Trading.
How did you get involved in Bitcoin?
Left old company, looked for something else. Bitcoin came across my radar once again.

Describe Bitcoin in a sentence
Monetary Operating System & Sound money, via Digital Scarcity & Digital Immutability.
What do you love most about Bitcoin?
Contrarian Bet
What dangers do you see facing Bitcoin?
We've already won the game.
What is your prediction for Bitcoin over the next years?
Near term: accumulation & price appreciation. Long Term: the monetary operating system that all finance operates upon.
What are you working on currently?
Amber: The world's easiest way to accumulate Bitcoin.