When Publicly Traded Companies Invest In Bitcoin
Bitcoin is trickling down into corporate hands. MicroStrategy and more recently Square, bought BTC, spurring more mainstream interest in the cryptocurrency. The most important aspect of these moves is that publicly traded companies invest in Bitcoin, without having "crypto DNA". Here is how this can be a game changer.
Bitcoin: The Hedge
Some of the most important aspects of the publicly traded companies investing in Bitcoin are:
Diversity in terms of their line of business
Long-term outlook on their BTC holdings
Pioneering companies in their fields
They cannot advertise themselves as an investment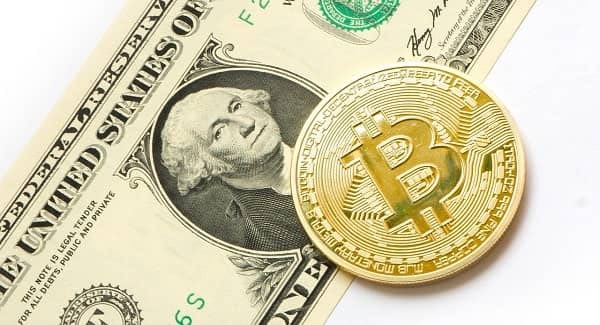 All these characteristics help break the mainstream taboo of holding Bitcoin as a hedge and as a marketing strategy. MicroStrategy seems particularly interested in the long-term benefit of BTC holdings.
This is a good indicator for hodlers who are interested in seeing the price of their coins rise in terms of fiat.

No Dumps Expected As More Publicly Traded Companies Invest in Bitcoin
A corporate Bitcoin dump that would depress prices is not likely. In the case of MicroStrategy, this is especially true, given that the company purchased $425 million USD worth of BTC for its treasury.
"And so when — when this public company buys $250 million worth and puts them in their Treasury, most likely they're not selling those in the next few weeks."

Mike Novogratz commenting on MicroSrategy's move
Michael Saylor's MicroStrategy Leading the Pack
MicroStrategy is by far the publicly traded company that has the biggest exposure to Bitcoin, both in absolute terms and relative to its market cap.
To put MicroStrategy's move in perspective, the second publicly traded company that has the most exposure to BTC is Galaxy Digital Holdings.
| | | | |
| --- | --- | --- | --- |
| Company | Price of Bitcoin Holdings in USD | Market Cap in USD | BTC Holdings to Market Cap Ratio |
| MicroStrategy Inc | 433,724,400 | 1,600,000,000 | 27.1% |
| Galaxy Digital Holdings | 188,809,019 | 190,000,000 | 98% |
| Square Inc | 53,396,293 | 81,390,000,000 | 0.065% |
| HUT 8 MINING CORP | 33,495,997 | N/A | N/A |
| Voyager Digital LTD | 14,049,269 | 64,800,000 | 21.6% |
Information on price of Bitcoin holdings courtesy of bitcointreasuries.org the domain was donated by Coinkite, the creators of Opendime
*Prices from October 8th, 2020
**Market cap info gathered from Macrotrends, Marketwatch and The Globe & Mail
Galaxy Digital – founded by Mike Novogratz, a long-time blockchain bull – specializes in blockchain and other cryptocurrency asset investments.
It is impressive to see that a company like MicroStrategy, which is not natively a crypto company, would hold more than twice as much BTC as Novogratz's company.
Square Jumps into the BTC Market
Square is another non-crypto native, publicly traded company that invested in Bitcoin. Led by Jack Dorsey – founder of Twitter – Square is a mobile payment company that purchased $50 million USD worth of BTC recently.
Although Bitcoin is a much more sensible investment for a mobile payment company, Square's purchase is especially significant for BTC hodlers because:
It is a move into a censorship resistant space by Twitter's CEO
P2P payments are what Bitcoin was created for
Jack Dorsey decided to launch a poignant tweet that solidifies BTC's position within cryptocurrency markets
Will More Publicly Traded Companies Invest in Bitcoin Now?
Although Square's Bitcoin purchase pales in comparison with MicroStrategy's, it could signal the rise of a new trend. More non-crypto publicly traded companies might invest in Bitcoin now.
MicroStrategy broke a taboo and Square followed through. There is no doubt that this will change how other companies view BTC, especially now that central banks are printing more money.
Acquire Debt in Fiat, Hodl Bitcoin to Cover
With record low interest rates and record high sovereign debt, fiat should become cheaper in terms of Bitcoin. This is where publicly traded companies can really benefit from investing in BTC, even if they do not operate in the cryptocurrency space.
If recent Bitcoin price trends hold and central banks keep on inflating the fiat system, companies should acquire debt in fiat while they hold Bitcoin to cover. That might be the real long-term strategy that these companies are looking at, besides the marketing benefits.
That could infuse enough "crypto DNA" into traditional markets to change the way mainstream actors look at Bitcoin. In other words, this could be the surprising start of mass BTC adoption, even though these holdings are not likely to be used like Satoshi intended them to.
Bitcoin as a Marketing Strategy
There is no mention of marketing benefits of BTC in Satoshi Nakamoto's white paper. Nevertheless, some of these companies will inevitably use their positions in Bitcoin as their marketing strategy.
Here are the reasons why they might do this and how:
It is illegal to market a specific investment with ads
Bitcoin, by virtue of its active community of proselytizers, is an instant marketing network
Mainstream media also tends to pick up on companies in traditional markets moving into BTC
The risk of holding BTC has decreased
Therefore, when these companies buy Bitcoin, they get the marketing through exposure to the asset. This asset can even appreciate, bringing direct returns on their marketing scheme – if that was the original intention of their Bitcoin investment.
At the very least, BTC provides a way to advertise your investments without paying for ads or expensive ad campaigns, even if it were legal. You will get some money back from the position even if Bitcoin price drops. This is especially powerful for companies investing a small proportion of their market cap – like Square.
When Publicly Traded Companies Invest in Bitcoin, it is Good All Around!
Thanks to these advantages that publicly traded companies derive from their investments in Bitcoin, we suspect the trend will continue. The community also benefits when publicly traded companies invest in Bitcoin, albeit to a lesser extent.
If you believe that BTC should be used as a form of electronic P2P cash, then publicly traded companies that invest in Bitcoin only raise the profile of the asset. None of them will use it as intended.
Hopefully, these companies will also refrain from dumping Bitcoin on everyone's heads, and hodl like Novogratz thinks they will. In the meantime, the moves above seem promising not only for publicly traded companies.
Stone Ridge Asset Management Bitcoin Investment Effect
Stone Ridge Asset Management Bitcoin investment shows how this new wave of BTC adopters are changing adoption dynamics. The asset management firm decided to invest in Bitcoin after members of its own staff started buying BTC with their own money.
The word got out and management started looking into how to invest in Bitcoin. Three years after the personal purchases, Stone Ridge now holds $115 million USD in Bitcoin after making an initial acquisition of $50 million USD around 2017.
Although Stone Ridge is not a publicly traded corporation, it is an asset management company that manages a $10 billion USD portfolio. Its Bitcoin holdings are not their biggest position, but it is significant.
People who invest with them are exposed to the asse. Furthermore, after Stone Ridge's disclosure about its BTC holdings, the asset management company is getting more media exposure.
Bitcoin Investment Comes Full Circle
This is yet another piece of evidence that shows the dual benefit companies derive when they invest in Bitcoin. The only question that remains for the companies that are getting into the space is, where does this dual advantage end?
Clearly as more publicly traded companies invest in Bitcoin, the move will become mainstream. Its marketing effect on the mainstream media side will decline. But in the meantime, it is still an innovative move with a lot of upside as a hedge on fiat and as a marketing ploy.