The Venice Crypto Project is making Bitcoin part of the tourist's experience.
One of the most prominent use cases for Bitcoin should be tourism. Nevertheless, apart from a few sites that allow you to book your flights and hotels using Bitcoin, the use of the first truly global currency in this industry is quite limited.
Just like with everything BTC related, to change this tide the space needs a grassroots movement. Venice, a city that attracts anywhere between 25 and 30 million visitors each year, is the perfect place to get that grassroots movement, led by the local Bitcoin community, started.
Those are exactly the conditions that Venice Crypto is taking advantage of to foster Bitcoin adoption among the merchants within the city to make it even more tourist friendly.
Venice Crypto: The Initiative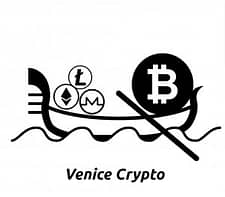 But how exactly is Venice Crypto making one of the world's top tourist destinations more Bitcoin friendly?
Simple, by pushing Bitcoin adoption in Venice island. Focusing on merchants, the organization developed a multi-pronged approach to make this happen:
Educating local establishments on how Bitcoin works
Partnering up with leading Bitcoin payment processors
Helping businesses integrate a Bitcoin payment solution that suits their needs
Listing the businesses that accept Bitcoin in Venice
Venice Crypto is a Non-For-Profit
Above all, Venice Crypto is a personal initiative that Ivory, a Venetian Bitcoin enthusiast, launched to make Venice a true crypto island.
Ivory wants to achieve an ideal outcome: to allow people to pay for any kind of service within the city with Bitcoin or other cryptocurrencies, while encouraging people to also adopt Lightning Network payments.
Fund Raising Through Merchandise and Donations
Venice Crypto is funding its efforts through the sale of crypto merchandise and direct donations.
The funds go to keep the website running, campaign for further Bitcoin adoption around the city, and produce more merchandise to sell.
The logo on the t-shirts that Venice Crypto sells is simple, yet almost self-explanatory, making it an effective tool to further promote this organization's initiative.
The Success of Venice Crypto is up to the Tourists As Well As Local Businesses
With the project listing a dozen places where you can pay with Bitcoin in Venice, along with a map so you can find them, the success of the initiative is also up to tourists and local businesses now.
If those 12 businesses get Bitcoin payments and are properly promoted thanks to their connection with the growing local Bitcoin community, then it is more likely that others around the city will adopt Bitcoin and cryptocurrency payments.
On our side, the Bitcoin community elsewhere will definitely benefit from more grassroots initiatives like these that foster true adoption instead of market speculation.
Hopefully we can all do our part to highlight the importance of Venice Crypto and other similar projects around the world.