The Tony Hawk Foundation Now Takes Bitcoin Donations
One of the icons of the late 90's and early 2000's, has taken his trailblazing attitude to the philanthropic industry. Tony Hawk launched a foundation that centers around building skating parks for low income communities, and that foundation is now taking Bitcoin donations.
Bitcoin is not a Surprising Choice for the Tony Hawk Foundation
To make an impact, sometimes you have to make a splash. That is what Tony Hawk specializes in. It is impossible to think about skating without thinking about Tony Hawk, and that is because of his ability to pull off incredible stunts on a skateboard. Every time he skated people were looking at what he was going to do next.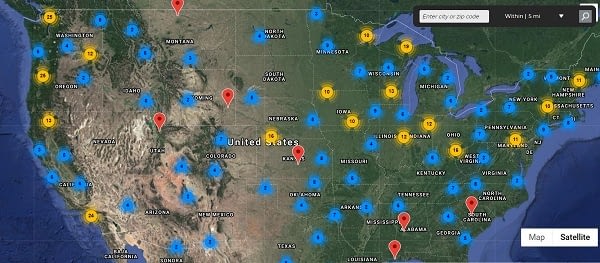 Now that he founded his own foundation and is taking skateparks to underprivileged people, it was time for him to make another bold move. Accepting Bitcoin donations was just it.
Accepting Bitcoin Donations is a Double Whammy
But accepting Bitcoin donations goes beyond just being bold; it is a clever way to appeal to a niche of people who have seen their net worth increase manifold over the last few years. It also gives the Tony Hawk Foundation a lot of free publicity – like the article you are reading now.

Processing Bitcoin payments is also relatively easy and if the price keeps climbing, the donations you receive give you more by themselves. These are all features that anyone looking at Bitcoin payments should be aware of.
Raising Tony Hawk's Profile
The combination of risk taking with all the marketing advantages are 2 of the pillars that this strategy seems to stand on. The third one is obviously Tony Hawk's name. Hawk has also been working on raising his profile, which will also help the foundation.
He recently participated in the Masked Singer show, which should attract more attention to him and to his work after his skating career. Hawk appeared as the elephant, a cool, edgy custome that highlighted his forward thinking.
Bitcoin Supporting a Good Cause
Nevertheless, Tony and his foundation are not the only beneficiaries of this move. Ultimately Bitcoin as a whole benefits from this kind of endorsement as a means to support a good cause. This shows detractors that Bitcoin is a tool that is often used to make the world a better place.
It could also show that Bitcoin holders are generally good people, who are eager to support what foundations like the Tony Hawk Foundation.
So, if you are looking for a charitable cause as a Bitcoin holder, you should consider donating to the Tony Hawk foundation. Maybe your donation will contribute to the discovery of the next skateboarding prodigy.
About the Tony Hawk Foundation
If you would like to know a little more about the Tony Hawk Foundation before you donate some BTC, here is a short profile that will help you decide if it aligns with your values:
Established in 2002
The foundation is Tony Hawk's response to emails from worried parents whose children faced arrests because they didn't have a place to skate in legally
The Tony Hawk Foundation supports recreational programs and grants in low-income communities
It is involved in the construction of 588 skateparks in all 50 US states, awarding $5.7 million USD for their completion
Intentionally, the foundation has donated more than $100,000 USD for skating park projects in Afghanistan, Cambodia and South Africa
The Tony Hawk Foundation is the only grant-writing organization dedicated to the development of free, high-quality skateparks