PayPal Integrates Bitcoin But Will It Adopt BTC?
PayPal integrates Bitcoin. Its users will now be able to buy, sell, and hold cryptocurrency. Pop the bubbly! Not so fast. You should take the news with a grain of salt.
The irony of BTC on PayPal is not lost on anyone. After all, this company has censored, blocked, or frozen accounts for policy violations.
So why integrate a censorship resistant, decentralized payment rail that has its own P2P currency?
How Will PayPal Enable Bitcoin Transactions?
While most are ecstatic about the move, we want to go step by step to give you a different perspective. Let us start from the obvious: adoption.
As Bitcoin prices continue to rise, many would tell you that the PayPal announcement will fuel that rally, because it will drive adoption. Maybe. Here are the data you should keep in mind:
PayPal has 346 million accounts/users in its platform – according to Reuters
The company processed $222 billion USD worth of transactions during the second quarter of 2020 – according to Reuters
Integrating Bitcoin means more exposure
Adoption should follow as PayPal accounts will have a BTC wallet – as well as wallets for ETH, LTC, and BCH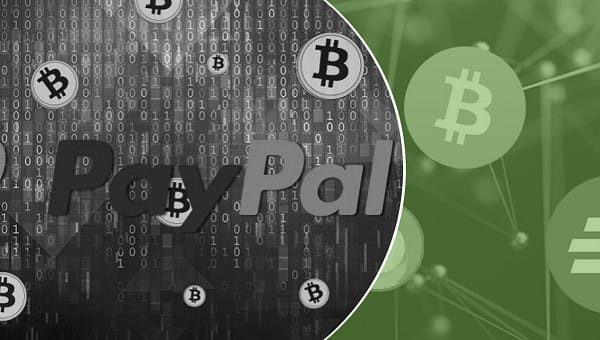 If you take it at face value, this is wonderful news for Bitcoin, if you assume that a critical mass of users will actually adopt BTC through PayPal.
Nevertheless, this is where the irony kicks in. We must be a little less complacent with the information.
Bitcoin on PayPal: Under the Hood
When you scratch the surface a little bit, you should start to understand the following:
PayPal is and will be a centralized payment processor
Censorship is built into its terms of use
Many people have had their PayPal accounts blocked for a myriad of reasons
Alex Jones, a conspiracy theorist, got his account blocked due to his views – however PayPal justifies this is just part of the big tech playbook, just ask Twitter and Facebook about it!
Bitcoin is the antithesis of PayPal:
The system is governed by a transparent set of rules
These rules can be changed by consensus only
There are no intermediaries. Users hold their own coins – or at least are supposed to; not your keys not your coins!
What is most likely to happen on PayPal is that the company will become your private key custodian. Nonetheless, this is the least scary of all the scenarios.
What Will PayPal do with Your Private Keys?
There is no limit to what PayPal can do as your custodian. As PayPal integrates Bitcoin, you should keep the following in mind:
PayPal could prevent you from withdrawing your Bitcoin for any number of reasons
The company could also block certain addresses or flag them as suspicious for any reason to justify its censorship
Blockchain analysis is another huge issue with companies like PayPal superimposing themselves as intermediaries in a purely P2P environment
Employees at PayPal could also tie your identity to your coins and to the history of your transactions easily
Is PayPal an Effective Gateway to Crypto?
So, if you are thinking about how beneficial PayPal's integration of Bitcoin and other cryptocurrencies can be, you should consider the drawbacks. Yes, millions of users that do not use crypto will have access to Bitcoin. PayPal is bound to make it "easy" for them to buy, sell, and transact with BTC.
PayPal could also use this Bitcoin integration as its own corporate strategy to get into cryptocurrency. Unlike MicroStrategy, it is bound to acquire its own stash via fees on its crypto exchange infrastructure. But accumulating BTC is not the same as adopting it.
PayPal Integrates Bitcoin but it Should Adopt it!
We hope that PayPal will adopt Bitcoin. Integrating it and acting like another centralized exchange, will not be good for its users. Educating its account holders and allowing them to do whatever they want with their coins, while they avoid any kind of censorship, would be the right way of introducing PayPal into the BTC sphere.
However, if PayPal fails to adopt Bitcoin, it will never leave the realm of irony. No one needs a centralized payment processor to allow anyone to use a decentralized P2P payment rail!