Nodl Releases Samurai Wallet Special Edition Bitcoin Node
Samourai, the now legendary Bitcoin wallet, has partnered up with Nodl to deliver one of the most interesting Bitcoin node options yet. Both projects have combined their knowledge to create a limited-edition node that offers incredible advantages.
This limited-edition Nodl box powered by a Samourai wallet also has a special feature that will appeal to collectors. Here is a summary of the wonderful product that Samourai and Nodl have created.
Software Advantages from Samourai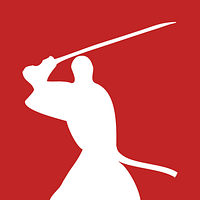 This limited-edition Nodl Bitcoin node, comes with every one of Samourai's unique services:
Samourai wallet with embedded Dojo server – through Tor
Whirlpool Bitcoin mixer
These features allow users to circumvent blockchain analysis and remain as anonymous as they can be when they make a Bitcoin transaction. The best part of it is that users don't need to be highly technical themselves. Samourai software is user friendly enough for the average Bitcoin user out there.
Combining Nodl Hardware with Samourai Software
On the hardware side of the equation, Nodl will deliver its high-performance node with 4 GB RAM and a hexa-core ARM processor. It will also allow users to install standard Nodl software features to go along with what Samourai has to offer. These one click installations include the BTCPay server. Here are all the features that Nodl's node offers:
Hardware
Rockchip RK3399 processor
4 GB dual channel LPDDR4 RAM
HDMI video connection
Ethernet connection
1 TB Sata SSD
Software
armbian
bitcoin core
nodl-admin interface
RTL
NBXplorer
BTCPay Server
ElectrumX
Special Features
The special features are the icing on the cake. They make this version of the Nodl node hardware collectible:
Red casing
The first 21 will come out with one of the numbers between 1 and 21 and will be signed as well
Nodl and Samourai Together to Celebrate Bitcoin
There is no doubt that this node is a perfect tribute to Bitcoin and the advantages that the space was supposed to bestow upon its users. From the privacy features, to the hardware, passing through the symbolic special features that make this node so unique, both Nodl and Samourai are bringing people back to what the space is supposed to be about with an incredible product.
Anyone who buys this limited-edition Bitcoin node will have access to wonderful features that will allow them to make their transactions without worrying about blockchain analytics. The node also works on Lightning Network, which serves to show how much coverage a single piece of hardware with the right software can bring. The only problem is the price. At around $800 USD, this node is definitely on the expensive end, but if it becomes a collectible item it might pay for itself.
The @nodl_it was already the best hardware on the market and their new model is even better.

– Full @SamouraiWallet integration including mobile coinjoin support
– Lightning & @BtcpayServer
– Redundant high performance encrypted storage

Order today: https://t.co/kbr5qv3xFy pic.twitter.com/tz1I9PVuyB— Matt Odell (@matt_odell) October 6, 2019