More Sports Teams Are Sponsored By Bitcoin
There is nothing better than a good underdog story. Until recently, that was pretty much everything that Bitcoin and sports had in common. Small teams that surprise bigger clubs and take their lunch, is not very different from Bitcoin's meteoric rise as a system that can contend with governments and banks.
Nevertheless, since Bitcoin is decentralized and distributed, it is not really an entity that any particular person or group of people manages. Since Satoshi took a step back, many people have taken the Bitcoin mantle, and now a few of them are knitting a closer relationship between the revolutionary cryptocurrency and sports. These people are sponsoring sports teams using Bitcoin to do so.
Satoshi's Endorsement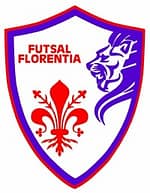 No one needs Satoshi's endorsement to sponsor anything with Bitcoin. After all, the whole point of this revolution is to give power to the individual, who is the eternal underdog in this world. A few individuals have used that power to make Bitcoin reach the masses through sports. Recently, Watford Football Club followed in the footsteps the first major sports teams to adopt the Bitcoin logo – A.C Chievo Verona and Hellas Verona F.C. The team did this to raise awareness.
Taking Bitcoin Sports Team Sponsorship to the Next Level
It seems like this sponsorship idea inspired a few enthusiasts in the space, who went looking for another team to sponsor with Bitcoin. This time the team was not an underdog at all. Silvia Bossio and Luca De Luca decided to sponsor Futsal Florentia Women's club. The debut of the logo on Florentia's shirts came this past Sunday at the Division Cup match.
Passion and curiosity drive change. Bitcoin is open, everyone can use it, everyone can wear it!Silvia Bossio
Marketing Goes Both Ways
It seems that the Bitcoin sponsorship strategy when it comes to sports teams, could work well for everyone involved. On the one hand, Bitcoin gets more exposure. On the other hand, the teams that wear their uniforms with a Bitcoin logo on the benefit from the marketing power that the Bitcoin brand has. This mutually beneficial relationship is what will further the connection between sports and Bitcoin.
I always wanted to bring Bitcoin to the people, this is a mission for me. I do believe it's important everyone get to know one of the most important innovations of our century and to do that we have to penetrate in every sector of social life. Being able to create a bridge between sport and Bitcoin is an honor for me, and I have to thank Florentia for that.Luca De Luca
After all, Bitcoin is climbing out of its underdog phase and many of the teams that wear a uniform with the Bitcoin logo have the potential to dominate their leagues. There is no doubt that the origins of Bitcoin and how it became such a powerhouse, will become part of a narrative that may well dominate the 21st century. Hopefully, the Bitcoin sponsored teams will become as influential in their sport as Bitcoin has in the world economy. In the meantime, that Bitcoin sponsorship will certainly take the cryptocurrency to the next level in terms of marketing, setting a precedent for other decentralized and distributed platforms.
Original story care of Bitcoin Garden news.