Lapps.co: Your Lightning Network App Directory
With the advent of the Lightning Network, we are bound to see more Bitcoin apps than ever before. These apps will not be blockchain apps, like the DApps on Ethereum. Instead the system will work differently. Lapps.co is your gateway to the future of Lightning Network apps.
Businesses will deploy apps that use Lightning Network as a payment rail to deliver a service. As such, the next frontier in the realm of Bitcoin websites is a directory that aggregates all these apps so that users can get to know them. Lapps.co is one of the first and so far, the most user-friendly Lightning Network app directory. Here is how this site works, what it has to offer and how you can get your app on it.
Lightning Network Apps – Lapps: The Basics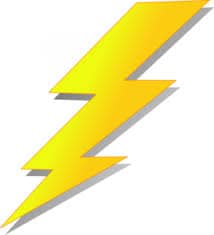 Before we get into the specifics of how Lapps.co works, it is necessary to understand how a Lightning Network app – Lapp – works in a more detailed fashion. Lightning Network effectively enabled Bitcoin micro-payments by opening up a direct payment channel between 2 parties. These parties can engage in multiple transactions until one of the parties settles the whole transaction batch. This way a person can make multiple small purchases from a single vendor through their payment channel, and then have the vendor settle all the transactions as a single batch on the blockchain at the end of the week.
Allowing people to do this through their own Lightning Network nodes or their non-custodial Lightning Network wallets, opens the playing field up to regular apps which adopt Bitcoin as a payment mechanism. Payments are fast, inexpensive and still denominated in BTC, which means of course no intermediaries. These features lower the cost of operations. This is where Lapps.co comes in.
About Lapps.co
This pioneering Lightning Network app directory allows anyone who has a business based on Bitcoin payments to register their app on the directory. The app gains exposure and people can upvote and comment on it. Additionally, Lapps.co has supporter apps that can promote their services through a financial contribution to the directory. Supporter apps are always featured on the sidebar and on position #4 in the main page.
Lapps.co also functions as a community, allowing users to become a part of the curated Lightning Network app directory. Users can login using their Lightning node public key as their login. If a user does not run a node or doesn't have a Lightning Network wallet, they can also login using their Twitter account.
Examples of Lapps
To illustrate how useful Lapps.co is as a directory and growing community, it is useful to look at some of the apps listed on the site. From apps for freelance gig to apps that sell images, going through a variety of highly technical apps that are designed specifically to keep your Lightning Network node running, Lapps.co has everything that exists in the Bitcoin space. It is an important tool to further the adoption of Bitcoin and allow a Bitcoin-based economy to grow.
Happy Monday bolters! ⚡️

Check out this week's new Lapps at 👇https://t.co/hNkjXLD4cc— Lapps (@lappsln) October 21, 2019
Are Lapps Better than DApps?
There is also a special component that will allow Lapps to grow where DApps have stalled, making Lapps.co a directory that has more potential than DApp directories. The premise of a Lapp is simple: a centralized business looking for profit or an individual can launch a service supported by a classic app and use Bitcoin as a payment mechanism, making it simpler for users. DApps on the other hand, require the whole process to be decentralized, so a smart contract must be deployed. This is not only costly; it is also cumbersome and, in many cases, not user-friendly.
DApps might also require the use of a specialized token on top of a cryptocurrency like Ethereum, making them even more difficult to use. Therefore, Lapps have an incredible advantage. They guarantee fast, cheap payments, using a decentralized cryptocurrency and they give the users as well as the developers the advantage of using the same system of business that is prevalent today. Lapps definitely have the upper hand as far as the economy and businesses don't become decentralized autonomous entities and require a smart contract. Therefore, if you want to keep up with the services that you can either use or compete with through the launch of your own Lapp, Lapps.co is a great place to find what you are looking for.