IdeaGist Increases Blockchain Startup Investment Capital In Pakistan
IdeaGist recently increased their startup capital to $100 Million for blockchain companies in Pakistan. This is a big commitment to the country and a big deal for the region.
Funding for startups is geographically concentrated in a few places around the world. Talent, however, is much more evenly distributed. With the advent of blockchain technology, the disparity in funding has gone down. More projects around the world are finding the kind of support they need to succeed. Many governments around the world are also picking up on the plethora of opportunities that blockchain technology offers and are actively looking for funding to support local initiatives. This is how the IdeaGist Blockchain Technology Incubator and the Pakistani government have found a niche worth promoting in this country.
IdeaGist Invests in Pakistan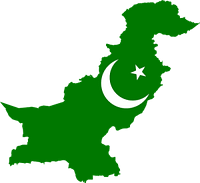 For incubators like IdeaGist, it is always easy to head over to Silicone Valley to evaluate new projects worth incubating. This incubator is supporting students and startups all over the world. Even though IdeaGist is based in Minnesota, its management has decided to answer the call of Prime Minister Imran Khan in Pakistan. As such, the IdeaGist Blockchain Technology Incubator has decided to increase its investment in this country from $55 million USD to $100 million USD. This additional funding will be used to accelerate new ventures in emerging technologies, such as blockchain, according to IdeaGist's founder, Hassan Syed.
Blockchain Technology Providing Even Opportunities
That is an 82% increase in funding, which shows that blockchain technology development in a far away country is worth investing in. Blockchain technology is inspiring millions around the globe. Since Bitcoin pioneered a new way of transferring funds freely using blockchain, it is not surprising to see that those involved in the space are finding a way to spread investment more evenly around the world.
In the case of IdeaGist, the opportunity to even out the playing field to maximize return for everyone involved, goes through Pakistan in this case. Finding innovation around the world, funding it and accompanying it with the experience needed, is one of the key use cases for Bitcoin and blockchain technology.  Hopefully IdeaGist's success rate puts Pakistan on the map for blockchain development and allows other incubators to follow suit.
Emerging Technologies, Innovation, and Knowledge Economy are all connected and important for the future of Pakistan. We need a comprehensive plan and cabinet level ownership to deliver on Prime Minister's vision.#ThinkFuture @fawadchaudhry @ImranKhanPTI @TheCurrentPK— Hassan Syed (@hassansyed66) July 15, 2019