Hxro Fantasy Crypto Trading Is A Blast!
Can you call a Bitcoin price peak? Can you foresee when the price is going to fall and how far down? Maybe you should become a trader, or you can try your luck with a sensational fantasy crypto trading platform called Hxro.
This platform will allow you to pick simple over-under bets for short periods of time and win with every outcome you can predict correctly. It is an entertaining twist on cryptocurrency markets that can deliver more than just thrills.
Hxro is Easy to Play!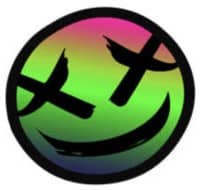 Picking the right side of a trade on available cryptocurrency pairs can deliver a nice Hxro win right to your wallet. To play and see just how sharp your market predictions are, you should do the following:
Sign up for an account and confirm it
Get 100 HXRO free to start the game
Deposit Hxro tokens or ETH to your account
Select the kind of game you want to play (the pair you want to play on)
Pick your preferred time frame – winners will be chosen according to their market prediction after the time of the bet is up
Place your bet on Moon or Rekt – if you think the price of the cryptocurrency you are betting on will go up, place your bet on Moon. If you think it will go down, place your bet on Rekt
Get paid once the time is up!
Which Pairs can you Bet on at Hxro?
There is no need to be an expert in cryptocurrency markets to play on this fantasy crypto trading platform. Whether you're an experienced trader or view it as a fun break and some Bitcoin recreational betting, the game is addictive. There are a few cryptocurrency pairs you can bet on and all of them are well-known, so you can rely on your memory of how the prices moved to win. Here are the pairs you will be able to bet on at Hxro:
BTC/USD – Bitcoin price in US Dollars
BNB/USDT – Binance coin price in Tether
ETH/USD – Ethereum price in US Dollars
You can bet on all pairs using Hxro tokens. Only the BTC/USD pair has Bitcoin betting enabled on it.
More Details on Hxro Fantasy Crypto Trading
As you can see, the game is pretty easy to play. The platform also has nice tools to help you pick the right outcome given the time frame of your bet. There are charts based on a weighted index of cryptocurrency prices from major exchanges.
The Hxro platform will set a price for your cryptocurrency of choice – which you pick from the pairs on the floor – and a time frame. If the price is higher after the time is up, all those who bet on Moon will get paid from the prize pool. If the price is lower once time is up, players who chose Rekt will get paid from the prize pool. The amount each winner is paid depends is prorated. This means that if a given player wins and he or she put 5% of the money on his or her side of the bet, they will get 5% of the prize pool after Hxro deducts a fee. The platform takes 10% of the prize pool as a fee.
Hxro Withdrawals
You can withdraw your balances from your Hxro account at any time, as soon as they are available there – this depends on the blockchain. Your daily withdrawals are limited to an equivalent of $1,000 without further verification. If you wish to withdraw more, Hxro staff will require further verification. This policy was set to keep your funds safe at all times.
So, if you want to see just how good you are at trading, you can play at Hxro and see just how sharp your skills are on one of the most entertaining fantasy crypto trading platforms out there.