Store Suffers From Collateral Damage In Bitcoin ATM Heist
A deli in Kelowna, British Columbia, was the unfortunate target of a Bitcoin ATM heist gone wrong. L&D Meats and Deli bore the brunt of the attempted theft despite having nothing to do with BTC or the machine.
Anatomy of a Failed Bitcoin ATM Heist
Here is how this unfortunate event unfolded about a week ago. This was right before Canadian Thanksgiving.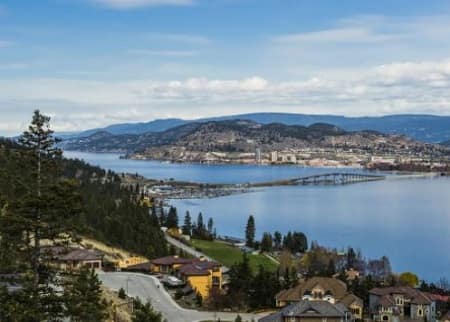 Here is what happened:
Thieves targeted a Bitcoin ATM at a produce store called Mike's Produce
Mike's Produce hosts a Bitcoin ATM
That ATM is apparently bolted to the wall
L&D Meats and Deli is the store right beside Mike's and it shares the wall where the Bitcoin ATM was placed with the produce store
The thieves approached Mike's at around 3 am on October 7th, 2020
They broke into the produce store to steal the BTC ATM, but failed to take the machine
As a result of their failure, the thieves understood that the ATM was right by the wall that the produce shop shares with L&D
Their goal was to get to the ATM from the other side of the wall
The thieves ultimately failed to take the Bitcoin ATM, but the damage was done
Putting the Bitcoin ATM Heist into Context
It is important to get a more in-depth understanding of what happened here.
Firstly, it seems that L&D got hit at a critical point in time:
Canadian Thanksgiving is held on the second Monday in October
Just like their US neighbors, Canadians traditionally eat turkey on Thanksgiving
Being a meat shop, L&D Meats and Deli was getting ready to distribute the turkeys its customers had ordered
This is a great opportunity for delis and meat shops to enhance their revenue
Since 2020 has been a tough year for businesses due to the pandemic, Thanksgiving sales are especially important for delis this time around
Clearly this was a devastating blow for L&D Meats and Deli, as it must have been for Mike's Produce. But it is crucial to understand the Bitcoin angle here as well.
Bitcoin is not to Blame
Obviously, BTC is not to blame here. Bitcoin ATMs are an attractive target, but so is any other kind of ATM. Here is what you should keep in mind:
Covid-19 and government response to the pandemic, have worsened the economic conditions of millions of people
As a result, crime increased in general
On the other hand, Bitcoin ATMs might not even have any money in them; we doubt they have any private keys either
Nevertheless, this might make businesses more apprehensive about the choice of ATMs they host. If Bitcoin ATM heists become more popular, it could also lead insurance companies to hike premiums on businesses that host them.
Enough Hardware to Protect your Bitcoin ATM from a Heist
Therefore, businesses that want to prevent the next Bitcoin ATM heist on their premises, should take any reasonable step to secure their shops.
Here are some steps stores can take to protect themselves from this kind of theft:
If you are hosting a Bitcoin ATM – or any other ATM for that matter – make sure it is not visible from the outside
Place your ATMs on a back wall, which would make it more difficult for people to just ram a car into the wall to take them
Invest in security as much as possible, within reason
Even if you don't host an ATM, the economic situation is dire, and crime is increasing in many places
In the meantime, we hope that both L&D Meats and Deli and Mike's Produce can recover from this blow.