Bitbacker.io Is The Patreon Buster Alternative
Freedom of speech is probably one of the most valuable rights anyone can enjoy. The internet was supposed to be a gateway to freedom of speech for many who never had that right. Instead, centralization and corporate interests got in the way.
Censorship through de-monetization is widespread in platforms like YouTube. Patreon was supposed to be the solution, but it too fell victim to censorship in part because of the power that financial institutions wield upon it. True freedom of speech it seems, can only be achieved through the use of Bitcoin. That is the main reason why Bitbacker.io is such an important tool.
On Bitbacker.io Freedom of Speech is Supreme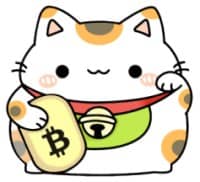 Using Bitcoin takes leverage away from financial institutions and other corporations. Bitbacker.io inserted itself in the market as a catalysts that can help us achieve just this. This platform allows you to fund your favorite content creators without fear of retribution for either you or them. Bitbacker.io is:
As anonymous as any such platform can be – thanks in part to its reliance on Bitcoin
Easy to use – at least as easy to use as Patreon, especially given that Bitbacker.io want to become a gateway to crypto for novices
Secure – it enables P2P funding of content creators for a small fee
Cheap – whereas Patreon and other such fiat-based sites can charge anywhere between 10% to 30% in fees, Bitbacker.io charges 1%
Creators and Funders Alike Have Been Eager to Use a Platform Like Bitbacker.io for Some Time
Thanks to these features, Bitbacker.io has the potential to welcome high profile exiles from platforms like Patreon. Platforms like Patreon have been censoring creators for "policy violations." These policies are not only harmful to the creative process. They are also costly because they encourage creators to look for different solutions and they are costly to enforce. Therefore, Bitbacker.io has all the tools necessary to capture all those disenfranchised creators and supporters while keeping its operational costs low.
Freedom of Speech Online is the Next Frontier
But most importantly, Bitbacker.io gives people a badly needed alternative. Just take a look at what happened to Jordan Peterson, Dave Rubin, probably two of the most centrist speakers out there. They both had t opt out of their Patreon accounts when they figured out that the policies of this platform ran against their own beliefs. Their backers on those platforms were left without access to two of their favorite content creators, all because corporate interests got in the way of freedom of speech.
Strangely enough, and after all the struggles to get to this point, it seems that freedom of speech online is the next frontier. Bitbacker.io is a pioneer in this field, making backing more accessible to those who want to protect their rights. Bitbacker.io is carrying the banner of the only currency in the world that is a de facto tool for freedom of speech online and in the physical world, so that people like Jordan Peterson, Dave Rubin, other content creators and you will never have to self-censor to protect your sources of income.