Satoshi Studio: Blockchain Powered Bitcoin Apparel
Awareness has pushed us to question where the stuff we buy comes form, how it was made, if it is authentic and even how can we dispose of it in an eco-friendly manner. Satoshi Studio is taking this awareness to the next level.
This company started producing sneakers and will soon move into clothing. All their products are effectively tagged on the blockchain, allowing you and anyone else to independently verify the authenticity of the product as well as other important features.
Blockchain-Powered Bitcoin Apparel
Satoshi Studio recently released its first product, the Satoshi One. This sneaker was carefully designed to be minimalistic. It also displays subtle hints to its identity, with the word "Satoshi" elegantly written on the upper part of the shoe's heel. The word "one" followed by the numerical representation of one Satoshi underneath, can be seen on the outer side of the shoe.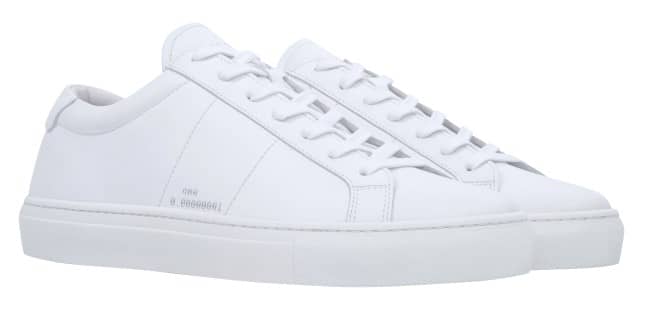 Satoshi Studio Provides Functional Blockchain Features
Apart from these subtle references to Bitcoin and its creator, the Satoshi One is the first of a line of products that will have their data recorded on the blockchain. This will allow anyone to verify that the sneaker is indeed a Satoshi Studio original. It will also allow clients and Satoshi Studios to follow:
Production number
Season
Product line
Material
The whole life cycle of the product can then be controlled. People can sell their sneakers – or any other kind of future Satoshi One apparel – and have their customers verify authenticity independently. All this information will also be useful when people want to dispose of Satoshi Studio's sneakers or apparel. The information will allow them to understand how to recycle the materials on their sneakers or clothing, bringing fashion one step closer to the "cradle to cradle" philosophy that can help us live more sustainable lives.
Satoshi Studio's Bitcoin Apparel Philosophy to Fix the Fashion Industry
Satoshi Studio's philosophy aligns exactly with the ideals Bitcoin enthusiasts uphold. But above that, this way of producing sneakers and clothing items will help us get rid of some of the most harmful aspects of fast fashion that have taken over the market. Hopefully, this will permeate mainstream apparel companies and they too will recur to blockchain to create unique digital identities for each piece of apparel they produce. Everyone will benefit from this, from those seeking to verify the authenticity of a product, to those looking for ways to properly recycle their out of fashion apparel.
Clean SS_01 💥 pic.twitter.com/gmPkc2tdW2— Satoshi Studio (@satoshi_studio) July 10, 2019
In the meantime, we will be following Satoshi Studio to see what they produce next. Their limited edition Bitcoin apparel is bound to find receptive customers all around thanks to the tasteful design and high quality of the products, as well as those blockchain-based unique digital identities that each product carries.