Evolve Wine Co Accepts Bitcoin Payments
The appetite for organic, sustainable wines from boutique family-run wineries is on the rise. It makes sense for vendors and wineries in this category to enable Bitcoin payments. This would give them another advantage in a highly competitive industry, and it is exactly what Evolve Wine Co did.
Buy Organic Wine with your Coins!
Responsibly sourced wine goes well with a better kind of money because both appeal to the same line of logic:
Organic and sustainable wines promote better farming practices just as Bitcoin promotes the use of better money
Family-run boutique wineries produce particular kinds of wine, expanding the choice in the market
These wineries also decentralize the wine market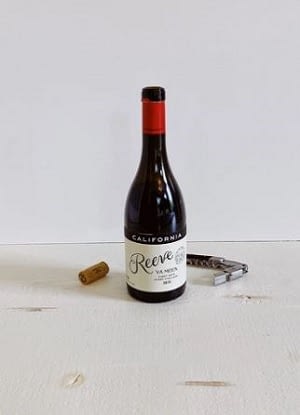 Seeing Opportunity in Bitcoin
Getting this message out there however, must be challenging. Here is where BTC comes in handy. Evolve Wine Co must have seen the additional advantages of enabling Bitcoin payments.
That is probably why they dedicated a whole section of their website to products that you can pay for with Bitcoin. If you are wondering where this section is on the website, just scroll all the way down to the footer:

There you will find the "Pay with BTCPay Server" option
Click and navigate to the product section for Bitcoin users
You will find tens of products and product packages, including a one-year wine club subscription
A Little Background About Evolve Wine Co
So, what exactly can you expect when you browse through the BTCPay section on Evolve Wine Co? A wonderful selection of all kinds of organic wine from sustainably farmed grapes, from California and other West Coast locations.
This is the DNA of the company:
The company was founded by a brother and sister team
Both are certified sommeliers who have worked in the industry for more than 10 years
The founders – Adrienne and Tom – are California natives
They know their wines and they also have a profound knowledge of the wineries in their home state
Sommeliers select wine made with native yeasts (non-GMO)
These bottles have the least possible number of additives added during the bottling process
Order Great Organic Wine from Evolve Wine Co and Pay with Bitcoin!
If you are in the US, you will be able to order wine from Evolve Wine Co and pay with Bitcoin. Shipping is free to any location in California and Oregon. Here is some important information about shipping:
There is carbon neutral shipping to California and Oregon through UPS – if it makes you feel better about Bitcoin mining emissions!
Evolve Wine Co ships everywhere in the US except for Alabama, Kentucky, Mississippi, New Hampshire, North Dakota, South Dakota, Utah, and Vermont
Shipping rates are standardized – maxing out at $60 USD for 18 bottles or more
Wine Club Selections are Available for Individual Purchases
Evolve Wine Co also allows you to order more of the wines you liked the most from the wine club membership. Anyone who is familiar with wine clubs knows that many of them have a set quantity of bottles from each wine in stock and they might not be able to sell you more of what you like.
This is the icing on the cake for a company that offers so many advantages to its wine-loving customers. We hope that Bitcoin orders for these fine Evolve Wine Co wines grow as much as the BTC community has grown in the last decade!