Crypto Invaders: More Than Just Another Ethereum Blockchain Collectible
Vintage 80's and 90's videogames will always have their appeal. Bringing them into the 21st century using the latest technology is the challenge. Crypto Invaders launched its own version of a tribute to the style that dominated these classic videogames.
Appealing to nostalgia and using ERC721 tokens – non-fungible tokens or NFTs – Crypto Invaders has created unique crypto collectible characters that you can buy. Each of them is unique and cannot be recreated.
Put your Bid in for a Crypto Invaders Original
Taking a page out of the CryptoKitties playbook, Crypto Invaders is now selling these unique characters inspired by 80's and 90's videogames. Here are some more details about these new crypto collectibles:
Only 1,000 Crypto Invaders have been created
You can bid for them on Opensea.io
There is a wide variety of these characters to choose from
Crypto Invader Characters and Themes
Crypto Invaders don't only look like those pixelated characters in vintage videogames that so many of us cherish. Many also look like some of the most iconic characters from those games.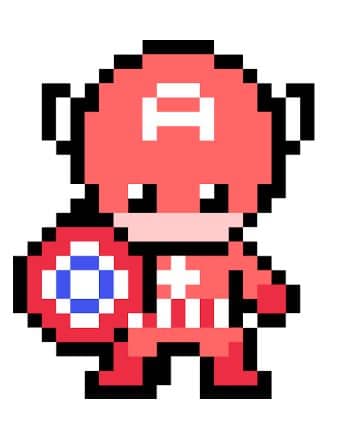 Others keep that pixelated style that has become an art form for gaming enthusiast while presenting new fictional characters or representing people from the world of crypto.
There are those that look like the aliens from the hit 80's game, Space Invaders
Others look like the ghosts from Pac Man
Some look like superheroes – like Captain America for instance
There are those that carry a message that has to do with your right to privacy or with our favorite Bitcoin term: HODL
There is a Crypto Invader for each one of you. It is just an issue of finding it, placing a bid, and keeping the keys safe.
Buy a Crypto Invader on Opensea!
With prices ranging from 0.1 ETH for the simpler Crypto Invaders to 5 ETHfor the most sophisticated ones,you will be able to find something that suits you. The only thing you have to do is head right over to Opensea and place a bid for your favorite Crypto Invader.
You can use a MetaMask wallet to make the transaction. The app interfaces automatically with Opensea once you sign in. The purchase process is simple.
So, just go ahead, buy your favorite Crypto Invader, and join the club of those who are investing in crypto collectible ERC721. Who knows, maybe a few years down the line you will be able to make money selling one of these characters that are based on that vintage 80's and 90's videogame art.