Running A Full Bitcoin Node On A Coinmine One Device
Unlike a Raspberry Pi node, Nodl or Casa nodes, the Coinmine device was not originally designed to run full Bitcoin nodes. Nevertheless, the developers behind this wonderful device, are progressively giving their customers more options.
A full Bitcoin node is in the cards. But even without that option, this is probably the most comprehensive crypto device ever engineered.
What can you do with a Coinmine One Device?
The Coinmine One is an "all-in-one" crypto device. It allows users to mine several different cryptocurrencies, stake coins, and run certain nodes. It is easy to use and can be controlled from a mobile device.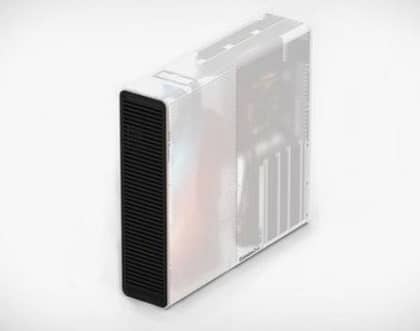 Coinmine also has wireless capabilities and relatively low energy consumption for those looking at how powerful mining equipment ramps those utility bills up.
Here are some basic features that the Coinmine One offers:
Mining on 5 different chains: Bitcoin, Ethereum (30.2 mh/s), Grin (1.5 gps), Monero (800 h/s), and Zcash (300 sols/s). The device is not too powerful, so its ROI can be slow depending on which kind of cryptocurrency you are looking to mine
Smartphone control options allow you to switch the blockchain you are mining on, remotely
Access to a full Lightning Network node
In the future, Coinmine One will allow you to run your own full Bitcoin node
Advantages Over Standard Mining Equipment
Apart from access to a full Lightning Network node and future access to a full Bitcoin node, this device has other advantages over other mining hardware.
The device is silent, allowing people to install it and mine in their own offices or at home without the humming of the fans that can be recognized from the distance when mining hardware is deployed.
Coinmine One is also energy efficient. It consumes up to 180 watts. Mining equipment can pull even 10 times as much electricity per device.
It is also flexible, allowing users to switch their mining efforts from one blockchain to another. That cannot be done easily with GPU rigs, while ASIC miners can only be pointed towards other blockchains that use the same mining algorithm.
Advantages Over Nodl, Casa and Raspberry Pi Nodes
If you are thinking about running a Lightning network node, then Coinmine One has some advantages over Nodl, Casa and Raspberry Pi nodes. You can run a node with it while you mine, which allows you to get a return on your investment.
With Casa, Nodl and Raspberry Pi, mining is either impossible or difficult to set up. Even if you can set your Raspberry Pi to mine for instance, Coinmine One is a much more powerful mining device.
Coinmine gives you an ROI while you run your own Lightning node. The ability of controlling your Coinmine One with your phone and its Wi-Fi connection are also a great advantage.
The Disadvantages of Using a Coinmine One Device
All these advantages however, come with their own set of drawbacks. The first drawback is its price. Even if you can expect some return for your investment, the price of this device is steep, coming in at $800 USD.
There are discounts for bulk purchases. That can help if you can pool buyers together. But even then, the device is much more expensive than Nodl or Casa devices.
Additionally, the Coinmine One doesn't allow you to run a full Bitcoin node yet. That function will become available in the future.
If you want to run your node now, you are better off getting a Nodl, Casa or Raspberry Pi device. If you are willing to mine while you wait for the full Bitcoin node function, then you should consider the Coinmine One.
A Clever Device
Overall, this is one of the most clever devices in the space. It will allow you to access a variety of different functions that other devices don't integrate.
The Coinmine One is a true all-in-one crypto device, a unique offer in the space that you should consider despite the high price.