Teach Your Child How To Save Money With Bitpiggys Bitcoin Piggy Bank
Clever business models are all about identifying gaps in the market and bridging them through a service or a product. Bitpiggys does this at various levels.
This Bitcoin piggy bank for children, allows you to teach your children the value of saving money in a very innovative manner.
What is Bitpiggys Bitcoin Piggy Bank All About?
Bitpiggys bridges several conceptual and intertemporal gaps to teach children about saving money for the future, in a futuristic way. Here is exactly what Bitpiggys is all abut and how it operates:
You buy a piggy bank for your child
The piggy bank serves as a representation of how we used to save money: by putting coins into it
That piggy bank – the Bitpiggy, if you will – is actually a prop to hold a Bitcoin address on a QR code that you can stick on it
Bitpiggys can send you the piggy bank with a Bitcoin address that they generate or can send you blank stickers for you to generate your own
Together with your Bitpiggy, you will get an Opendime device
The Bitcoin address that Bitpiggys gives you is generated from that device – which you can trust thanks to its tamper proof mechanisms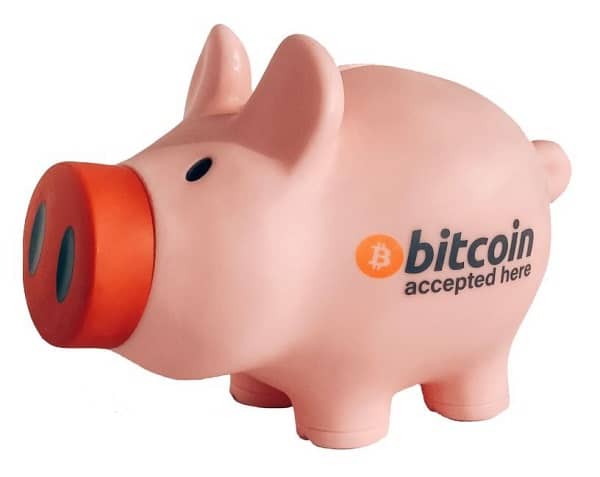 Once you get your Bitpiggy you will be all set up to start giving your child part of their allowance in Bitcoin. The money will go right into the piggy bank – unless you chose different options from the default options.
The only thing you need to do is scan the QR code to transfer the money to the piggy bank.
Enjoying your Bitpiggy Bitcoin Piggy Bank with your Child
Thanks to the blockchain, you will be able to see the balance within the Bitcoin address that is connected. You will also be able to teach your child how to check their balance and keep up with how much they have.
Bitpiggys Bridges Gaps
This educational exercise is clever because it bridges several gaps:
An intertemporal gap – from the time that piggy banks were common to the age of digital money, your Bitpiggy will be representing all the great values you learned from putting coins into your piggy bank, while allowing your child to stack Sats in theirs
The virtual-physical gap – it is more difficult to grasp the value of something that is not tangible like a coin or a banknote. Bitpiggys helps with that by showing your child how they accumulate more money in their piggy bank even if it is virtual
Fiat to Bitcoin gap – Bitcoin is money, and it can be stowed away in a piggy bank just like your physical coins. In fact, it might be a better idea to keep your savings in Bitcoin and the money you spend in fiat, both for convenience sake and because historically fiat is such a poor store of value
Furthermore, Bitpiggys is the kind of piggy bank that your child cannot break without consulting with you first.
To spend the money in it, your child needs to gain access to your Opendime device. They would then have to make a transaction with the private keys that match the address on the piggy bank.
They could also sweep those private keys into another wallet. Of course no one can do any of the above if the Opendime device is well hidden or even better, locked away.
Other Advantages of Teaching your Children how to Save with Bitpiggys
You can take advantage of all these features to run a fun experiment with your child as well. Given that the Bitpiggy fulfills the functions of a classic piggy bank as well, you could do the following:
Give your child equal parts of their allowance earmarked for savings in fiat and in its Bitcoin equivalent
Have your child put the fiat into the piggy bank
After a period of time, take all the fiat out, compare with how much Bitcoin they saved, and figure out which was better according to the price of BTC
Read the Bitpiggys FAQ
Make sure that before you try this out, you read Bitpiggys FAQ and understand how the Bitcoin piggy bank works. You should be aware that reusing the same Bitcoin address multiple times entails some risks. That is true even if you haven't spent the factors associated with it.
Opendime devices should not be used to store large amounts of Bitcoin either. Like traditional piggy banks, you shouldn't use the Bitpiggys piggy bank to keep tens of thousands of dollars in it.
Bitpiggys Creating the Bitcoin Savers of the Future!
There is no doubt that Bitpiggys is an excellent educational system for your children. In fact, the lessons that Bitpiggys teaches through its innovative piggy bank are not only fit for children.
There are many adults who should get one for themselves. Not only would they benefit from saving with it. They would also be able to wrap their heads around the perils of keeping their savings in inflationary fiat. 
So, if you have a child you should consider it as a fun gift with tremendous educational upside. But if you have a friend who is always berating Bitcoin you might also want to consider giving them one of these fantastic Bitcoin piggy banks as a birthday present!