Bitcoin Watches – Timeless Pieces & Collectibles
A watch is seen by many as a statement. It is an important accessory that can tell you quite a bit about the person who wears it. The advent of Bitcoin watches was just a matter of time then, considering how a whole culture is burgeoning around the mother of all cryptocurrencies.
There are also many interesting Bitcoin aspects that watch designers can capture in a timeless piece. From the most luxurious and renowned watch makers to those who have entered the scene thanks to Bitcoin, there is a plethora of carefully crafted pieces out there, each with its own philosophy.
Types of Bitcoin Watches
At a glance, it would have made sense for smart watches to take over the space. But a deeper look into what Bitcoin is all about, makes it a strong playing field for mechanical pieces.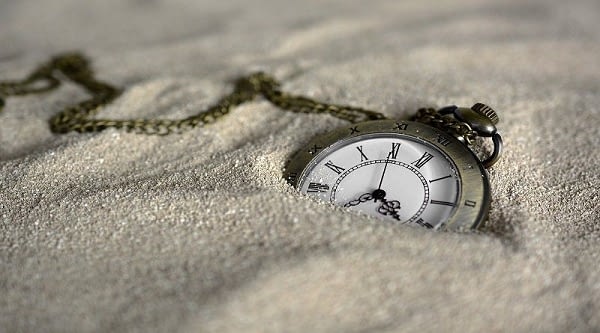 While the types of Bitcoin watch vary, they are all squarely within the range of the classic time piece. This is why mechanical Bitcoin watches are at the top of the market:

Mechanical watches are much more unique than their smart counterparts
Uniqueness is a Bitcoin culture theme. Just as a signature and a transaction hash on a blockchain are unique, Bitcoin watches evoke that kind of individuality
Security is of paramount importance for Bitcoin enthusiasts; smart watches collect information and are more vulnerable than mechanical watches
The allure of blending the digital with the physical has inspired the production of timeless Bitcoin collectibles; a mechanical BTC watch are another expression of this desire
Bitcoin can't be stopped, censured or co opted. Mechanical Bitcoin time pieces serve to express the same kind of resilience
Bitcoin is still boutique; Apple is not. Therefore, boutique watch makers are more likely to target this segment than the computer companies that are trying to introduce mass-produced smart watches to the market
Bitcoin Watch Brands
If Bitcoin and classic mechanical watches blend so well, then who is actually making Bitcoin watches? The answer is simple: some traditional Swiss watch makers and some new players coming in from the Bitcoin side.
Here is a short list of brands that produce – or have produced – Bitcoin watches:
Hublot – a renowned Swiss luxury watch maker which released a special edition Bitcoin watch on the 10th anniversary of the white paper
Frank Muller – a boutique Swiss luxury watch maker who released a collection of functional Bitcoin watches – the Encrypto collection
Cryptomatic – a Bitcoin company that specializes in making limited edition BTC-themed watches
Chronoswiss – Swiss watch maker that produced 5 limited edition Bitcoin watch collections together with a Japanese crypto company, Tech Bureau Holdings
Gvchiani – A Geneva-based Swiss watch maker that produced the limited edition "Masterblock" Bitcoin luxury watch
Swiss Bitcoin Watches
The fact that most of the well-known Bitcoin watches are made in Switzerland, should not be surprising. After all, Switzerland is known for its horlogerie. But its world-famous watch making industry is only one aspect of the intricate relationship between Bitcoin and Swiss watch makers.
Crypto valley like many know, is located in Zug, Switzerland. This area of the country became a huge hub for Bitcoin and FinTech innovation, inspiring watch makers from around the country.
The other aspect that is often overlooked, is the fact that high end Swiss watches aspire to be exclusive. Adding a blockchain aspect to their production would make them verifiably unique in a way that few would have thought possible just a few years ago.
Features of Select Bitcoin Watches
Many Bitcoin watches have unique relationships with Bitcoin's blockchain. In some cases, watchmakers assign functional public addresses to each Bitcoin watch. In other cases, watch makers "etch" the production process of each piece in the blockchain.
Here are some other examples of how watch makers craft unique BTC time pieces:
Etching the transaction hash for the purchase of the watch on the watch casing – this can become a tamper-proof, independently verifiable certificate of ownership
Making a limited amount of watches, just like there are only a limited number of Bitcoins – in some cases the number of Bitcoin watches made alludes to the 21-million-coin cap
Designing a watch that Alludes to the cryptographic or digital aspects of Bitcoin, like numbers expressed in binary for example
Placing Bitcoin logos on the watch or on the dials in a variety of ways
Displaying the mechanical parts of the watches, which alludes to Bitcoin's transparency – these features allow owners to see how the watch works even if they do not understand its intricacies
Buying Watches with BTC
Apart from the luxury Bitcoin watches and their unique characteristics, the world of BTC and watch-making blend on other levels. There are for example, watch retailers that just accept Bitcoin for the purchase of any kind of watch.
Others make run of the mill watches with Bitcoin-inspired designs. Here are some of the retailers that either sell less luxurious Bitcoin watches or accept BTC payments for the watches they have in stock:
There are numerous other jewelers and retailers that take BTC payments and sell watches. Many of them are local, so you will have to check availability where you live. Just make sure that the retailer that you are looking for is trustworthy.
You should only buy watches with Bitcoin – or any other piece of merchandise – from well-known retailers who you know are going to deliver what you ordered.
A Revolution in itself?
With such a wide range of Bitcoin watches as well as all the alternatives available to buy a watch with BTC, it seems like this nascent industry has sparked a revolution in itself.
Bitcoin has inspired the design of a plethora of products. Some of these are so unique that they have become instant collectibles.
When it comes to watch making, BTC has elevated the art of this craft to a whole new level, while it encourages us to question the whole smart watch movement.
Bitcoin watches seem to be a revolution in itself, one that will give newfound relevance to classic a watch while it challenges emerging paradigms in the market, sparking the production of timeless, collectible pieces.
Bitcoin watches can integrate high-tech while they leave the smart part to their users.