How Did Corona Virus Affect Bitcoin Price?
COVID-19, more commonly known as Corona Virus, has permeated into the digital space. This doesn't mean your computer will start coughing, but the coins in your Bitcoin wallet might catch a fever.
The Pandemic is taking over the markets, which, surprisingly, had a toll on Bitcoin. But it is not only about the price. The problem runs deeper.
Why did Bitcoin Prices Drop as the Corona Virus Spread?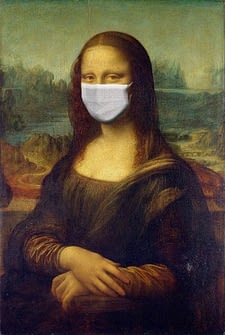 As prices plummeted from the $10,000 USD area to under $8,600 in a matter of days, everyone realized that Bitcoin, an asset that is supposed to withstand shocks in traditional markets, is not immune to Corona virus.
You would be forgiven for thinking that it would be the other way around, especially when Chinese authorities started burning cash to prevent the spread of COVID-19.
Bitcoin, in theory at least, should have been a good substitute for cash or virus-laden credit cards.
Nevertheless, it seems that people were so worried about supply chain disruptions that they started cashing out on all the assets they could to stock up on food and other essentials.
Bitcoin Events Cancelled Due to Corona Virus
For the cryptocurrency space, Bitcoin prices and those of other cryptocurrencies, were just the tip of the iceberg.
Bitcoin events are being cancelled due to Corona virus.
Organizers don't want the participants to be exposed and people attending conferences prefer to stay home to avoid the places where masses of people from all over the world, converge in: airports.
Coinfest UK Postponed Due to Corona Virus
Now Coinfest UK has joined the ranks of other high tech and gaming conferences like Google's I/O and the Game Developers Conference that have cancelled or postponed their events.
Through its Twitter account, Coinfest UK announced it was postponing the event that was supposed to take place from April 3rd to April 5th, 2020.
POSTPONED: CoinFestUK has now been officially postponed. Our sponsors/speakers/hosts/supports have all shown their support for this. This isn't a decision taken easily but the event will still take place in 2020!

— CoinFestUK – New Dates Announced Soon! (@CoinFestUK) March 4, 2020
Organizers have spoken to the venue, speakers and vendors to coordinate the effort. They still want to hold the conference later this year, and hopefully they will be able to do so.
And at the tie of publishing Bitcoin2020 has just announced their delay from March until Q3 also due to the Corona Virus. BitcoinMagazine are organizers and they gave the reasons and details on their site.
Bitcoin Bouncing Back from Corona Virus
There are some encouraging developments around the spread of COVID-19 that might allow Coinfest UK to roll out its event this year, Corona virus free.
China is reporting that there is a decrease in the rate of people getting infected each day. With the kind of world-wide awareness and proactive steps around the world, maybe Corona virus will be contained soon.
At least Bitcoin markets are already feeling better; hopefully Bitcoin events will recover as well and this nightmare Corona virus crossover into the digital space will be rolled back.