What Is The DCA Bitcoin Investment Strategy All About?
Checking a ticker frantically, fretting about prices and thinking that the price is too high for you to buy, is the wrong way to go about BTC. The DCA Bitcoin strategy will allow you to invest at any price while you avoid the anxiety and the FOMO.
Here is what DCA Bitcoin is, how it works, and how you can use it to your advantage.
What is DCA Bitcoin?
DCA Bitcoin stands for Dollar Cost Averaging Bitcoin. Purchasing BTC according to the main tenets of this concept entails:
Buying set amounts of BTC periodically
Defining how much you want to buy in terms of fiat
Setting the intervals of time when you want to buy it – once a week, twice a month, once every two months…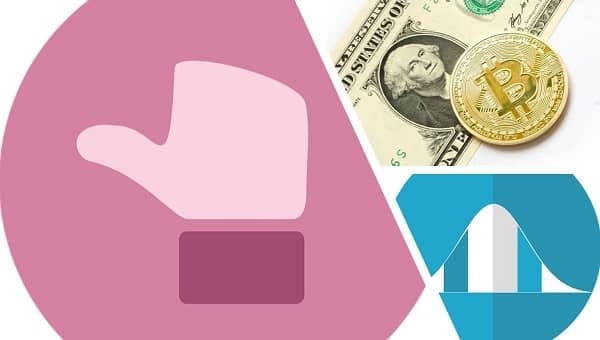 When you engage in DCA Bitcoin, you gain exposure to this cryptocurrency and avoid the following pitfalls:

Investing all your money at once
Buying at a single price point – which can be a high price point altogether
Panicking over price volatility
Who is DCA Bitcoin Good for?
Now that you know how the DCA Bitcoin strategy works, you are probably wondering if it is a good choice for you. Here is what you must consider before you decide:
DCA works better for those who plan to hodl long-term
You should keep a record about how much you buy and at which price you bought
Consistency makes DCA work better. You should be buying at the same time intervals
If you are willing to commit to the DCA Bitcoin strategy, then you should keep the following in mind:
It is a conservative investment strategy
DCA works well for people with relatively small budgets
Risks are lower
However, you should not expect the same kind of returns expert traders get – no "mooning"
Remember, DCA is about consistency, patience, and discipline
Adjusting your DCA and Bringing your Purchasing Price Averages Down
You can accelerate your purchases when Bitcoin prices are relatively low. This allows you to bring your purchasing price average down. That is part of the classic "buy the dip" strategy that long-time Bitcoin hodlers always refer to.
It all depends on how much you have budgeted for your Bitcoin purchases. Nevertheless, you should also consider that if you buy less BTC when the price is "high," the market can reduce your purchasing power further.
Therefore, you should always think twice before reducing your budget when you think prices are high.
Advantages and Disadvantages of DCA Bitcoin Purchases
Calling the top or the bottom of the market is difficult. Even the most seasoned traders miss those calls sometimes. That is the main advantage of the DCA Bitcoin strategy; it allows you to buy without a deep understanding of the market.
Other advantages of this strategy are:
It takes a lot of the emotional component out of the investment
Allows you to learn more about BTC and trading as you gain exposure incrementally
Protects you from putting all your budget in, at the top of the market
But DCA is not the best strategy to buy Bitcoin always. Again, it is a conservative strategy. Therefore, you will not be the most efficient buyer because you will use some of your budget to buy above the price at the bottom of the market.
Combining DCA with Other Strategies to Accumulate More Bitcoin Faster
Incremental exposure also means that the DCA Bitcoin strategy will not allow you to accumulate BTC fast.
You can overcome this disadvantage with the following measures:
A Final Word on this Strategy
Now that you know how the DCA Bitcoin strategy works, who is it for, what are its advantages and disadvantages, and how you can engage in it, you can start lowering your risk of losing money in terms of fiat when you buy BTC.
If you know anyone who is looking at Bitcoin who is still on the fence due to the risk, you can suggest DCA. It is a great way of onboarding new hodlers, provided they understand the strategy itself and commit to internalizing how BTC works.